Minivivi
Regular price
£1.50
Sale price
£1.50
Unit price
per
Sale
Sold out
Beth says...

Our founder Beth Farrow has something to say about all the awesome things at B-eco-me...
Watch this space if there's no words, they'll be coming soon.
Or send us a WhatsApp
For extra heavy menstruation and post partum lochia, these interlabial pads will give you peace of mind...
Interlabial pads are small, leaf shaped cotton pads that you pop between your labia to direct flow towards the center and back of the pad. They are literally "Into labia" pads. Although it sounds uncomfortable they are surprisingly comfy and actually prevent the gushy feeling that can come with a heavy flow. They also add an extra 10-15ml of capacity so are like little absorbency boosters for your pads. If you change your interlabial pad often, you can make your actual pad last longer, which saves you quite a bit of money as these Interlabial pads are only £1.50 each. See the images below for how to wear them, you can wear them with either the cotton jersey side up or the brushed cotton side up depending which you prefer. You'll want to leave a cm or two out the front so that you can grab it when you go to the loo, otherwise they become "into toilet" pads! 
You can also extend how long pads last when using them for menstruation by using interlabial pads and of course the more often you wash your pads, the less you need to buy overall.
These are Size 1 (14.5cm long, and 7cm maximum width)
Made from fabric scraps, prints are random but you can always reach out to Beth@realnappylife.co.uk if you would like a particular style.
Share
View full details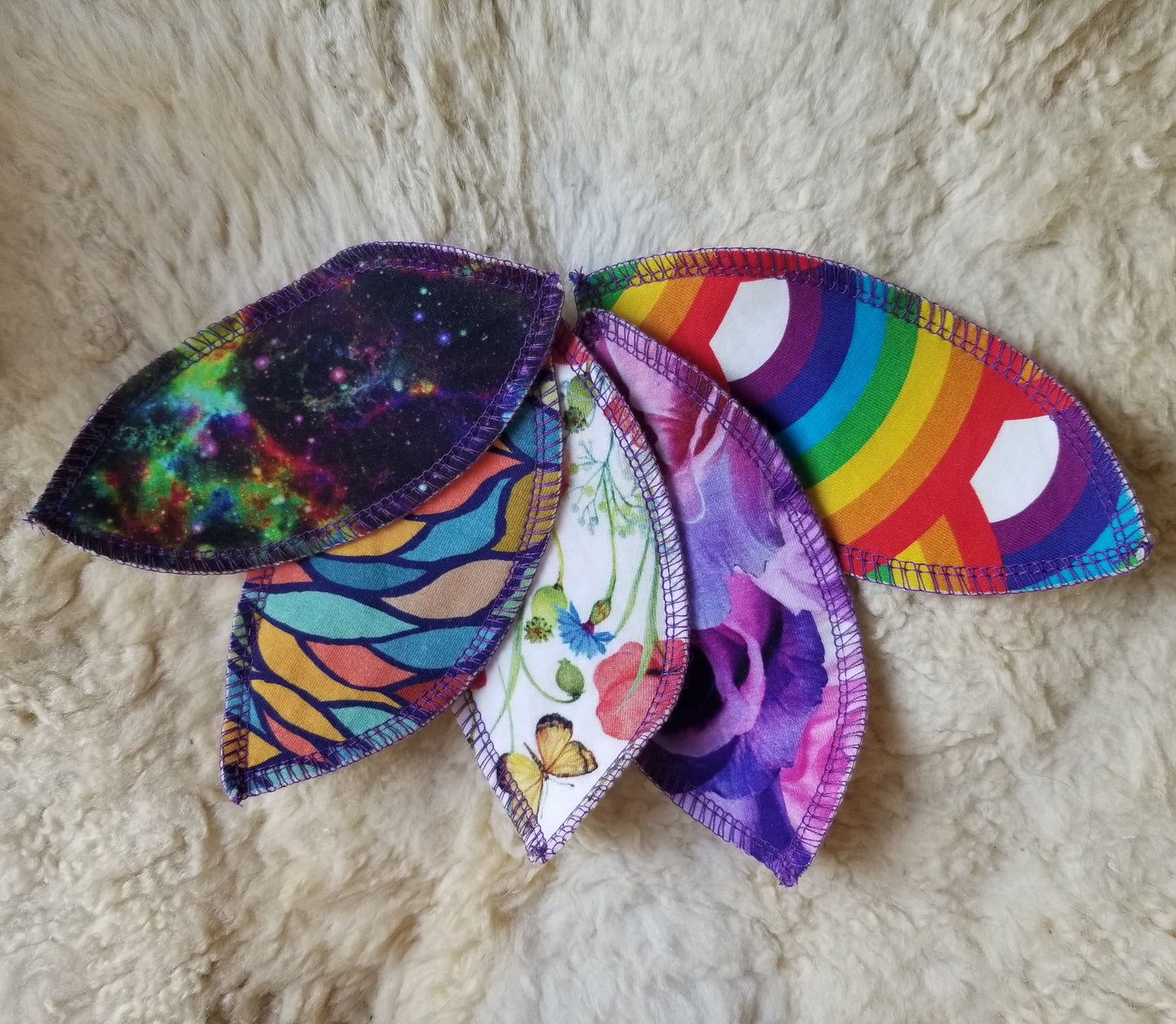 Want LESS laundry?
A wool cover over a flat or fitted nappy could be the answer.
Wool is treated with lanolin (natural sheep wax) which makes it water resistant and anti-microbial.
The best bit is you only need to hand-wash it ONCE A MONTH or if it gets poo on it.
Check out our lanolin for instructions and all the gorgeous, temperature regulating, natural wool nappy covers here.